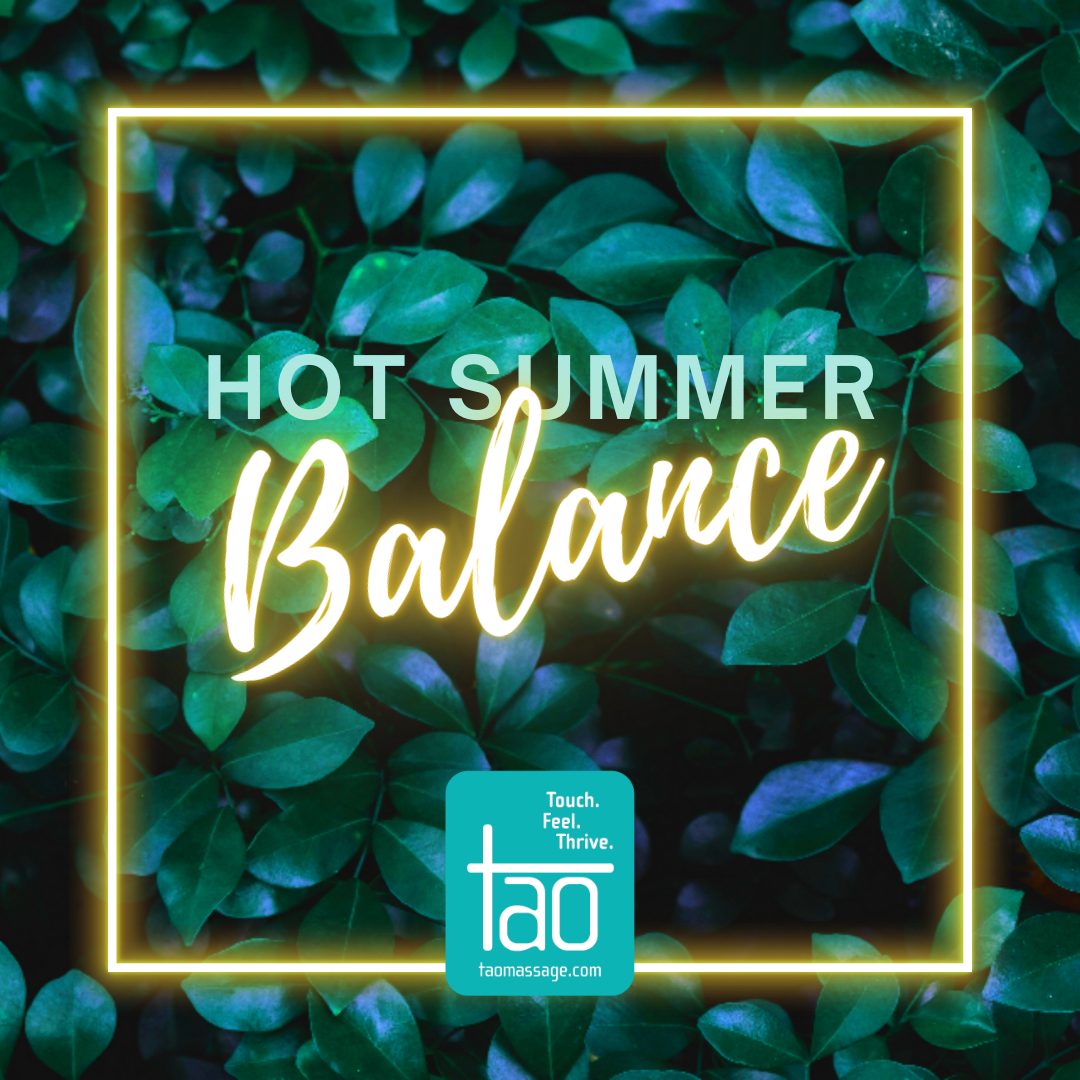 15 Aug

Hot summer balancing

As we head into LATE SUMMER, which will end with the Autumnal Equinox on Sept 22, below are some supportive ways to consider to help transition into a new season! IF there is every a time to schedule massage and self care it is AT the change of season as the body + mind generally needs more help adjusting to the natural changes happening around us!

HOW DO WE keep our body mind and spirit BALANCED right now?
Create a plan/have a routine that allows for space to decompress.
Balance summer SOCIALIZING with RELAXATION
MOVEMENT + ACTIVITY is balanced with STRETCHING + REST
ENERGY DEMANDS balanced with COOLING FOODS & HYDRATION
Use PLANT MEDICINE via essential oils, inhale PEPPERMINT
PRO TIP: cooling foods: cucumber, watermelon, apple, citrus, asparagus cilantro <<notice the theme of SEASONAL foods, i.e. food that is growing now!