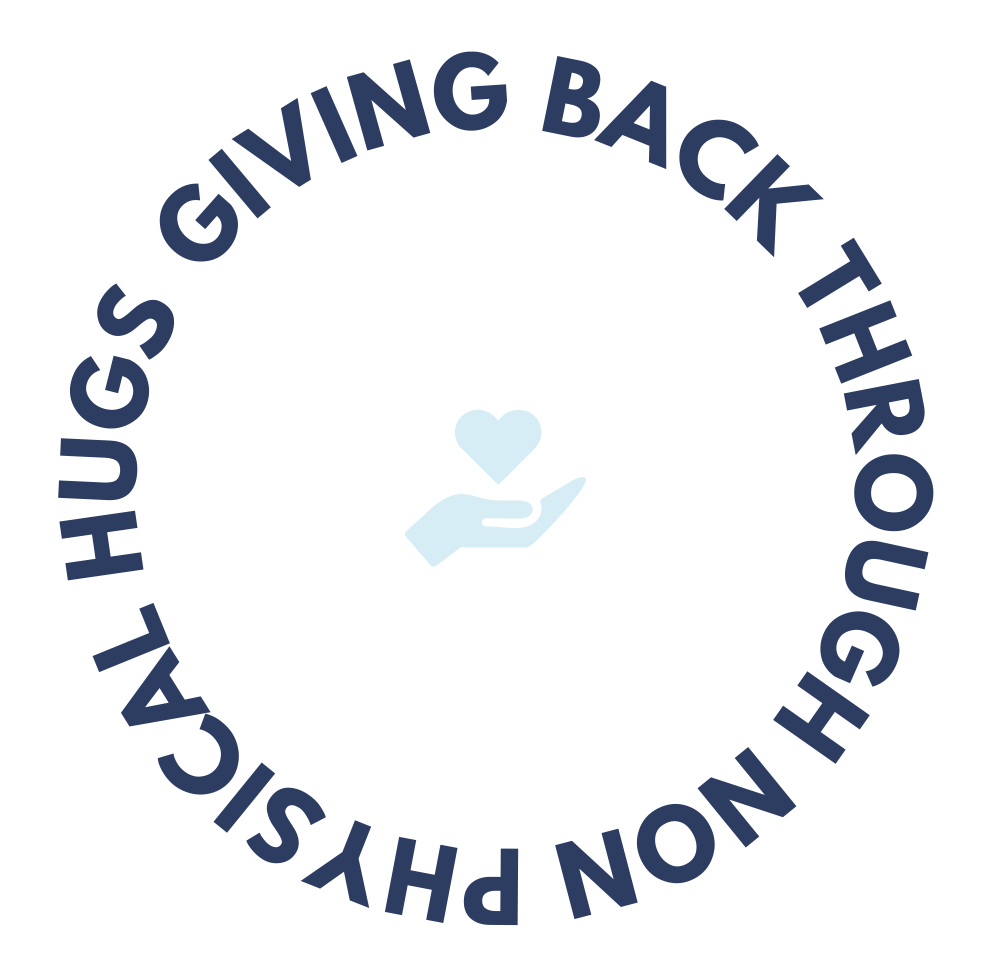 19 Nov

Giving back through hugs and an attitude of gratitude check

We've talked about the importance of touch. The next time you think of hugs it can go beyond the physical act of hugging; but if and when appropriate couple these other forms of hugs with a physical hug too. Physical and non-physical hugs also sets us up for an attitude of gratitude. Don't sweat the small stuff, celebrate it. Here is a list of little things that make a big difference in your mental attitude if you recognize them as things to be grateful for:
feeling like your in a rush and getting nothing but green lights on the way
the sugar cookies didn't burn
everybody you invited to the cookie swap is participating and available!
getting everyone to smile in the family photo at the same time
there is a roaring fire in the fireplace
Remember these types of attitude of gratitude are like little hugs for yourself and can put a smile on your heart if you take a moment to celebrate the small stuff because it adds up to fill your "emotional tank" in a big way.
HOW TO HUG YOUR NEIGHBOR WITHOUT ACTUALLY TOUCHING THEM:
Assisting an elderly neighbor by simply bringing the trash from the house to the street or moving recycling bins in from the curb.
Let them know you are available for support for things like rides to appointments
Lend a hand for shoveling a driveway
Help with light maintenance like changing a lightbulb or replacing the HVAC filter
HOW TO HUG AN ANIMAL WITHOUT ACTUALLY TOUCHING THEM
Connect with your local shelters to see what is needed: towels, blankets, food, toys.
See if the local wildlife sanctuary is in need of volunteers int he coming calendar months
HOW TO HUG THE PLANET, WITHOUT ACTUALLY HUGGING A TREE
Beautify your own neighbor by picking up litter during your walks in town (Benjamin Franklin was well respected by his neighbors because he was regularly seen sweeping his onw front door step and actually is credited for organizing the first street sweeping program!)
Get involved locally to help organize a citywide cleanup; with the assistance of city council or locals schools to help promote!
HOW TO HUG LOCAL CHARITIES WITHOUT ACTUALLY GIVING THEM MONEY
You can raise money and get your friends and family involved by initiating a challenge of some kind like a bake-off, community recreational game like Wiffle ball.