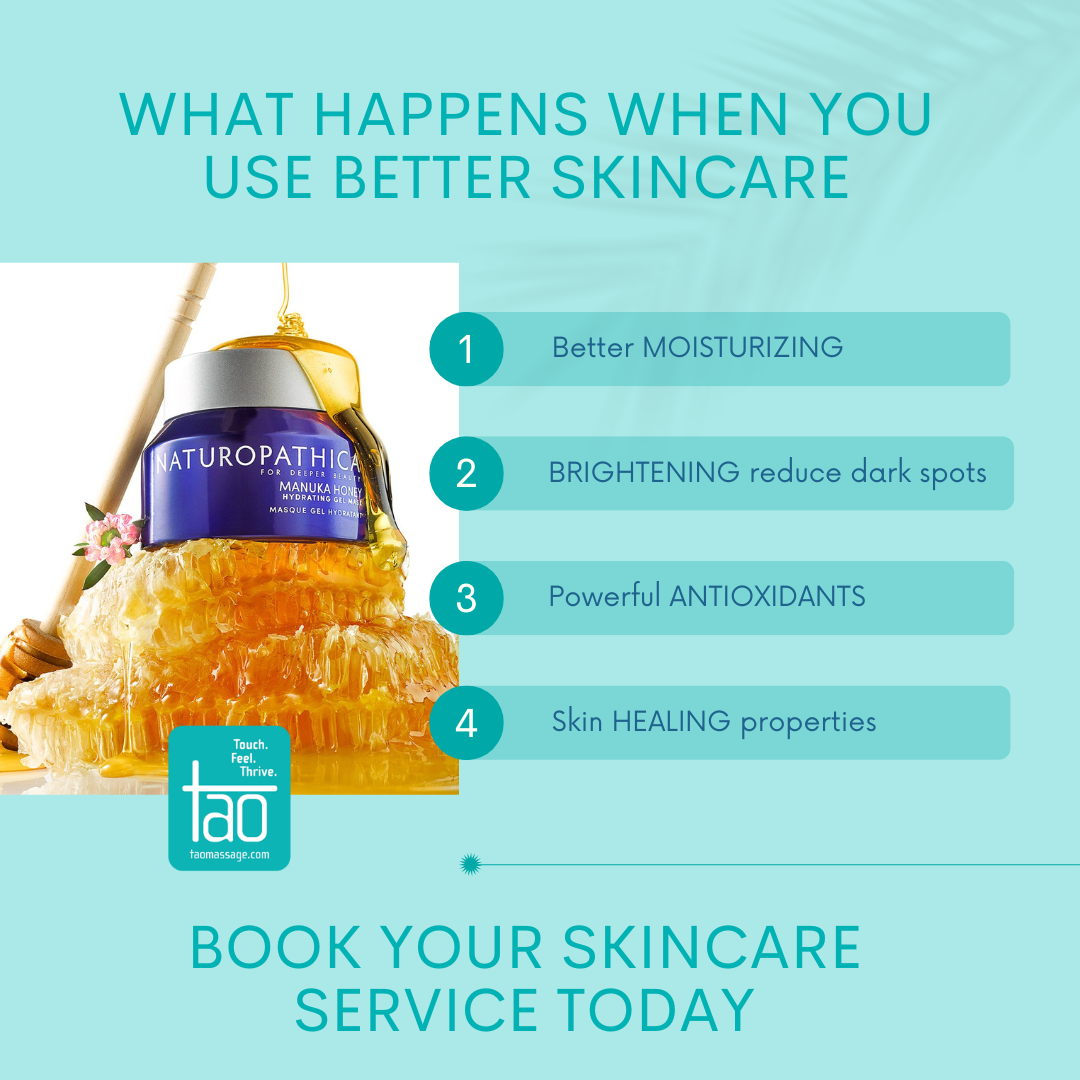 06 Dec

What are the benefits of a monthly facial?

Getting a monthly facial is like getting a massage once a month for your facial skin. Here are a few reasons to opt in for regular skincare. Did you know the that the CLIUB TAO membership includes skincare? Want to a super combo? Combine a far infrared sauna before you skincare service for beauty that is beyond skin deep.

1. Improved Skin Health: A monthly facial can help improve the overall health of your skin by removing dead skin cells, clearing blocked pores and improving circulation. This can lead to a more even complexion and a healthier glow.

2. Reduces Signs of Aging: Regular facials can help to reduce the signs of aging, such as wrinkles and fine lines, by stimulating the production of collagen, which helps to keep skin firm and wrinkle-free.

3. Stress Relief: Facials can be very relaxing, and a great way to take a break from the hustle and bustle of everyday life. Taking time out for yourself can help to reduce stress, which can be beneficial for your overall mental and physical health.

4. Clearer Complexion: Monthly facials can help to clear up any skin issues such as acne, blackheads, whiteheads and other blemishes. The facial will help to unclog pores and remove any dirt and debris that could be clogging them, resulting in a clearer complexion.

5. Hydrated Skin: Facials can help to keep your skin hydrated by using special moisturizing masks and serums. This can help to reduce the appearance of dry, flaky skin and keep it soft, supple and moisturized.

Get you glow from TAO now.

Choose from:

NoTox facial lifting and draining; also available with the "Glow & Go": Express facial and NoTox combo

MEN'S REBALANCING FACIAL

CLARIFYING FACIAL

MOISTURE DRENCH FACIAL

MICRODERMABRASION FACIAL

VITAMIN C15 BRIGHTENING FACIAL

MARSHMALLOW SOOTHING FACIAL

ADVANCED WRINKLE REMEDY FACIAL

Call/text Tao 732-775-1550 or BOOK online!