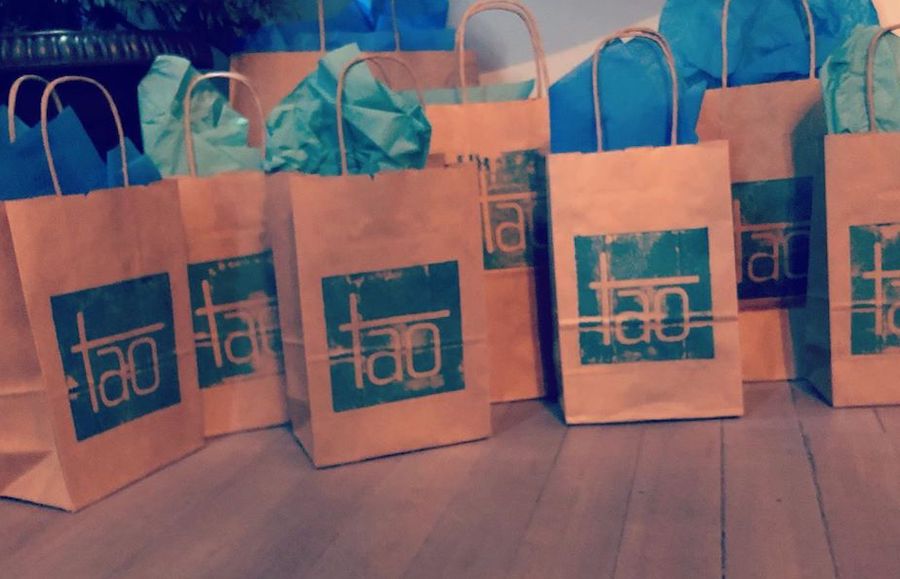 24 Nov

TAO, Thanksgiving, Friendsgiving

Tao staff are feeling grateful for all of the fabulous clients we've had over the past year!

Many of us have large families and Thanksgiving is a big thing. For others, we plan to gather together with families of our own choosing and celebrate a Friendsgiving! Whatever you are doing this Thanksgiving be sure to take care of yourself and not burn out.
As you get ready for your Thanksgiving or Friendsgiving here's a short checklist:
Clean House
Shop Local
Book a Massage
Thoughts on Gratitude
We stumbled across this great article on Wake-up World, Happiness Comes from Giving and Helping, Not Buying and Having. "Well-Being Through Giving" is something we think about every day as we help our clients at Tao feel and look the best.
If you're looking for a Thanksgiving hostess gift, stop by we have some things we're sure your hostess with the most'ess will love! Give the gift of self-care.
And remember how you'll be feeling the day after … think about a massage it's a calorie free treat!
Give thanks, give TAO.