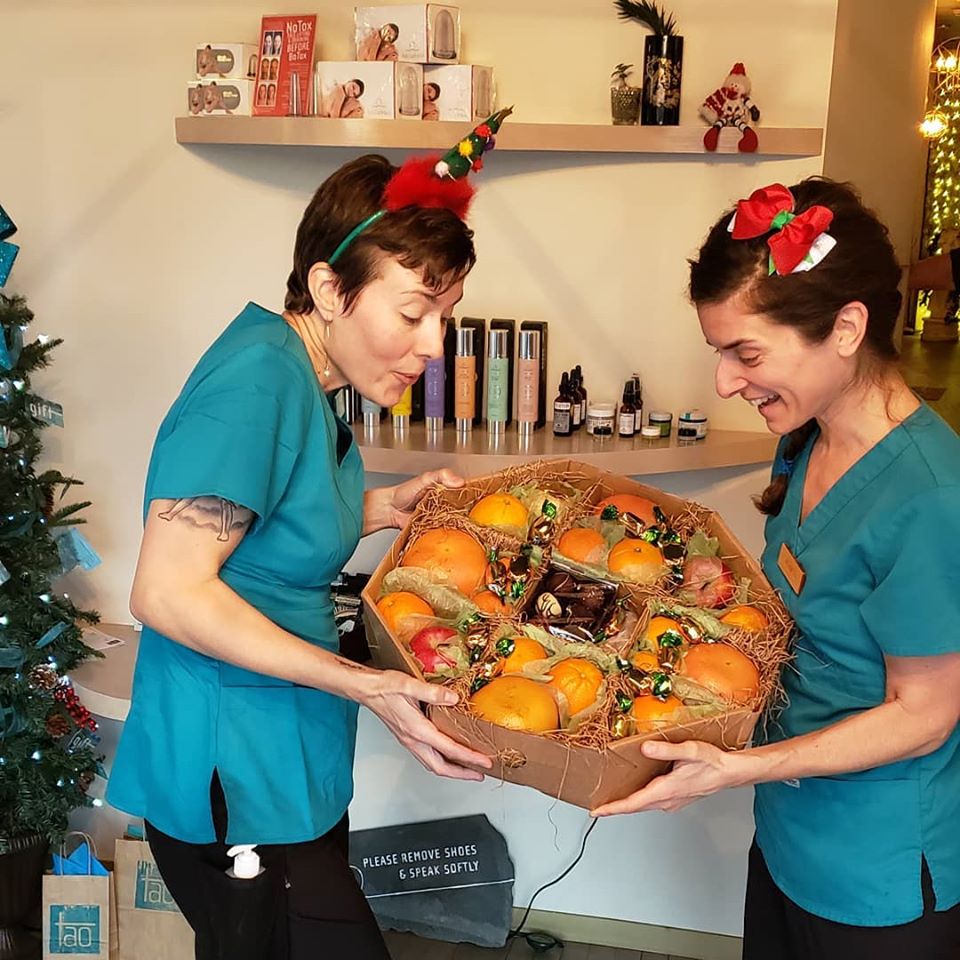 20 Dec

TAO Elves & Holiday Cheer
Give the gift of GLOW!
Glow from the inside out and outside in!
FACIALS: Skincare and facials soothe your skin from the outside in!
MASSAGE: Full body massages soothe and relax tired muscles, balance your circulation, and can even relieve some chronic pain.
STOCKING STUFFERS: Great stocking stuffers TAO gift cards! And holistic natural organic skincare products! (Tao gift card available in ANY denomination!) We can't wait to help you GLOW from the inside-out and the outside in!
PHOTO: Tao elves delight in good tidings from our client Deb!
The staff at TAO are always interested in your health and well being. And even more so during the hectic holiday season! Wishing wellness for all!