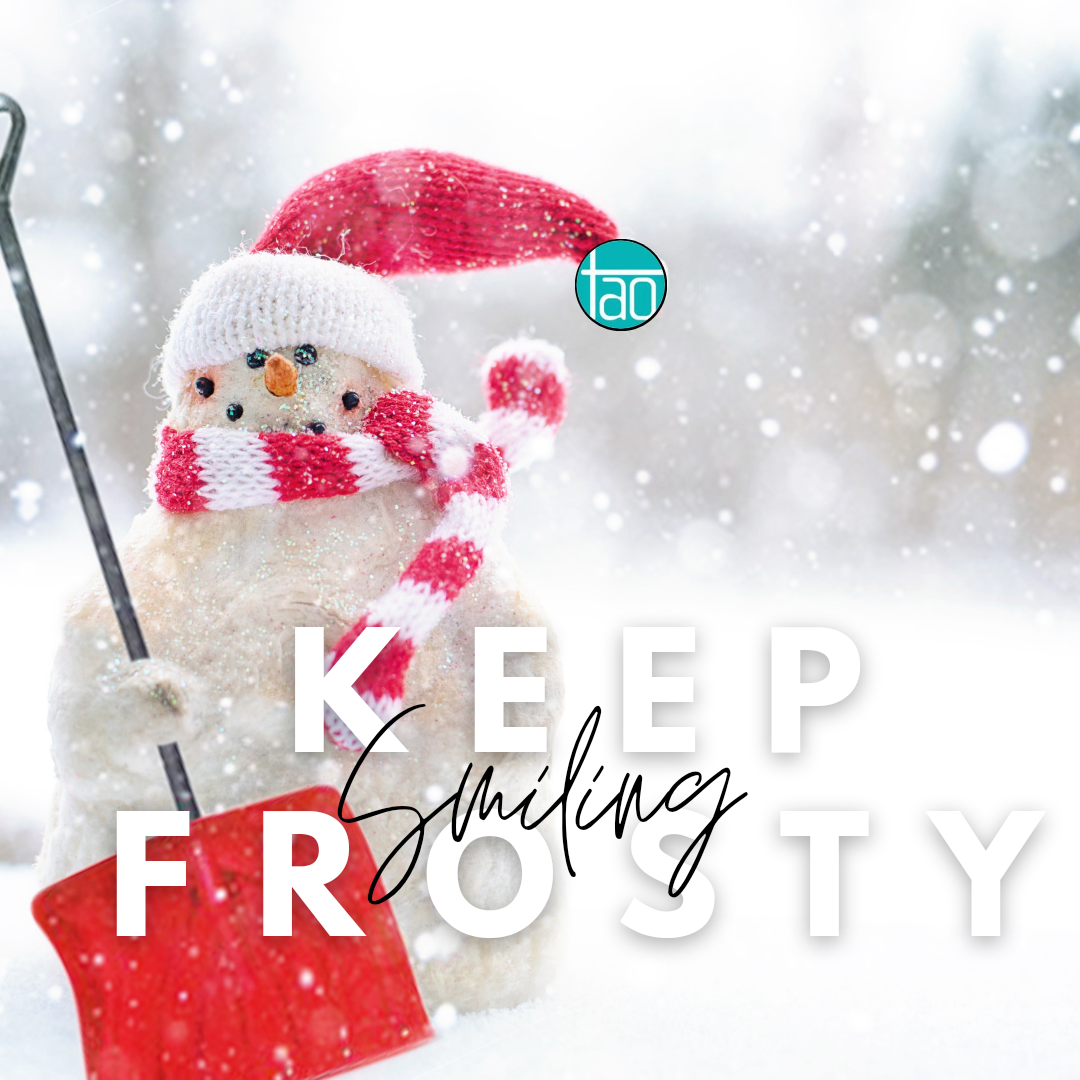 31 Jan

Inclement Weather Policy

It's that time of year that we start talking about cancellations and needing to reschedule appointments due to inclement weather. WAhhhh the blues of living in the Northeast! WE have been quite lucky and havent had snow in many years! While its a bummer to have to be closed and need to cancel appointments it is for good reason…
YOUR SAFETY
SAFETY is a number one priority at TAO! We don't want you stressed coming or going to and from your appointment/s at Tao and we also consider our providers to safety.
Appointments may need to be rescheduled or cancelled due to a State of Emergency announcement. We will defer to the State recommendation to remain off the roads. Outside of a State of Emergency TAO may still need to cancel appointment/s. If TAO needs to reschedule your appointments due to inclement weather you will not be charged.
If you choose to reschedule your appointment/s the same Cancellation Policy applies: It is customary to cancel an appointment at least 24 hours in advance either by phone (call or text 732-775-1550) or email [email protected] or directly through the confirmation email received 48hrs prior to your appointment.
Failure to request rescheduling with less than 24hours notice or same day cancellations and "no-shows" will result in charging for the session. Payment on file, which may a pre paid series of services or gift card credit etc, would be charged as payment for the session. Any promotional incentive would not apply to a future session.
If you choose to cancel due to a weather event/inclement weather and we are able to remain open you are welcome to reschedule on the same day. We will happily rebook your appointment/s if the schedule allows. 
KEEP FROSTY SMILING
We love these tips from sports-health.com Blog. Can you tell which we have enhanced…we put them in italics 🙂
Think ahead. Consider salting your driveway or sidewalk before snow starts falling. This may help prevent an unnecessary fall once you start shoveling.
Warm up. Before you head outside, warm up for about 10 minutes to prepare your body for the vigorous activity ahead. This can include doing squats, walking, and/or stretching.
Start early. It's easier to shovel 2 inches of fresh snow than 6 inches of snow that's been sitting awhile, becoming dense and packed. If an all-day snowfall is expected, then you may want to clear a few inches of snow at a time throughout the day—rather than waiting for the snow to stop and shoveling it all at once.
Push snow, instead of lifting it. Pushing snow is easier than lifting it. But if you must lift it, keep these pointers in mind:

Keep your feet hip-width apart
Bend your knees and keep your back straight
Try not to twist your torso when lifting snow
Shovel small amounts of snow at a time
Don't throw the snow into a pile; instead walk it over to where you want to pile it2

Stay hydrated/TAKE BREAKS & Keep smiling and try to stay present and enjoy the activity. Shoveling snow is taxing, and you're probably doing more work than you think. Take breaks and drink liquids while you're shoveling. Remember to hydrate after you're done shoveling as well.
Consider hiring someone to do the shoveling for you. The cost may be well worth it o prevent an injury or avoid making joint pain worse.