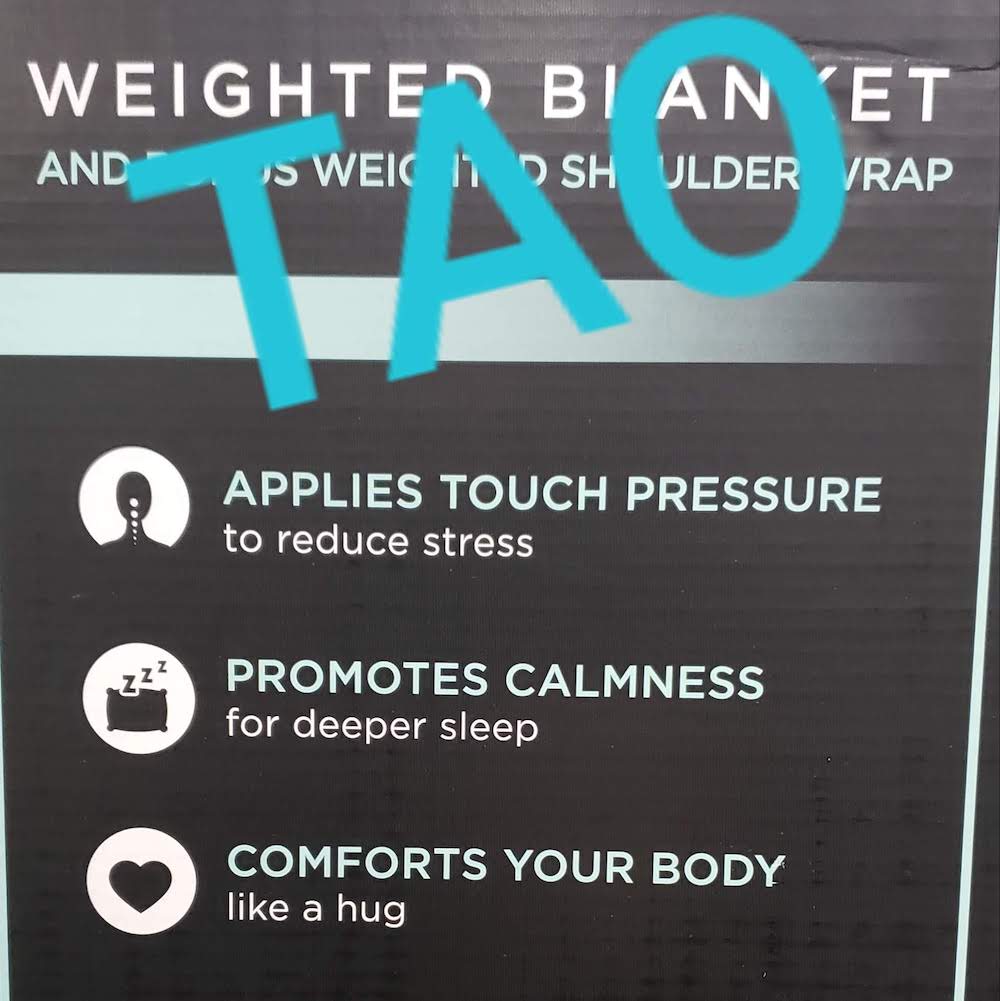 22 Dec

Weighted: Touch, Calm, Comfort
This marketing caught our eye recently regarding the benefits of using a weighted blanket.
Comparing the benefits of weighted blankets and massage
Deep pressure therapy offers all the same benefits of a weighted blanket,
ONLY WITH MUCH MORE SCIENCE TO BACK IT UP!
Weighted blankets are designed to simulate a hug, which studies show could have a calming effect. [ASHIATSU IS LIKE THE BIGGEST BEAR HUG OF ALL! Tao is like your personal HUG MACHINE with a human touch!]
Weighted blankets were originally used to help children with autism sleep better. There's a growing body of evidence showing they could help insomnia and ease anxiety in adults.
[MASSAGE RELIEVES SYMPTOMS OF DEPRESSION, ANXIETY AND STRESS]
Weighted blankets are generally safe to use, but they do pose a suffocation risk for children under three. [AT TAO WE CREATE AND HOLD SAFE SPACE FOR YOU TO BREATHE DEEPER AND RELAX MORE FULLY.]
Experts say it's an easy hack that's "safe, non-invasive, and with high potential benefit."
[WE'LL GIVE YOU A FEW REASONS WHY MASSAGE IS BENEFICIAL, OK WE WILL GIVE YOU 25 REASONS…]
Feel the instant sense of calm wash over you when receive DEEP PRESSURE THERAPY (DPT) described as — firm squeezing, stroking, swaddling, and massage which calms the nervous system reducing high arousal levels in adults and children.
See you soon,
from all the stress-reducing TAO TEAM of elves