There are many things that TAO is doing to make re-opening safe for our staff and our clients. Please review these posts for more information: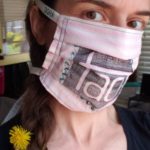 REOPENING INFO:
With the reopening of Tao Massage comes the required adherence to safety guidelines. Please read the Reopening and Safety Guidelines
---
CLIENT INFO:
We can't wait to see you but before scheduling an appointment, please review these TAO Safety Precautions and COVID Considerations.
---
What TAO IS DOING TO PROTECT YOU:
Tao has spent a lot of time to take steps to ensure that our reopening is safe for all. If you have questions or concerns please read What TAO is doing to better protect and ensure the safety of our guests or contact us to discuss your concerns.
---
TAO REEMPLOYMENT
As we begin phases of reopening TAO we understand and respect that Tao Team members have differing comfort levels regarding returning to work. Tao Team thoughts on re-employment.
---
All of this information is available on our BLOG. We will update the information periodically.